UMBC Intramurals is currently seeking officials for a variety of sports/events!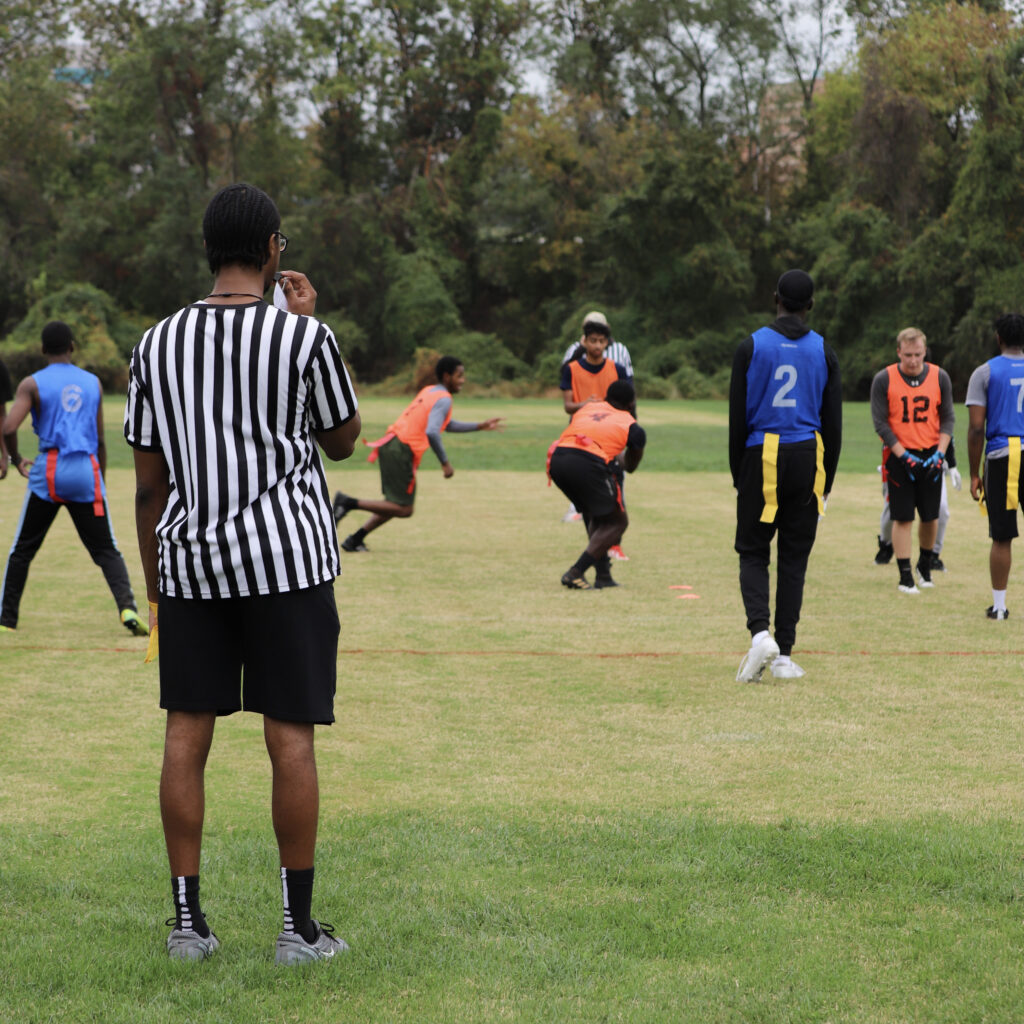 Want to be an official?
If you like sports and are looking for a fun on-campus job, working as an intramural official might be the job for you!  UMBC Intramural Sports Officials are responsible for providing an atmosphere of fun in a competitive, yet safe, environment. Officials must be able to implement Intramural Sports policies and playing rules in order to maintain an appropriate level of control, fairness, and safety. In order to officiate a specific sport we strongly recommend that applicants have a history of officiating that sport or playing it at the high school level. Officials should maintain a positive attitude on-site and should always be striving to improve their officiating skills.