A variety of recreation equipment is available for daily use in the RAC at the following locations:
January 3rd – 29th
Monday – Friday
8 am – 8 pm: Front Desk
Saturday & Sunday
12 pm – 6pm: Front Desk
*All tennis equipment and/or outdoor equipment must be
returned to the RAC 15 minutes prior to closing*
Equipment may be checked out to current students, faculty/staff, and RAC Members upon presenting a valid UMBC Black & Gold or Red ID card.  The ID card is returned upon the return of the equipment.  Any equipment checked out under your ID card  becomes your responsibility and must be returned by you. Lost or damaged equipment will be billed at the replacement cost to the student's account or paid by check.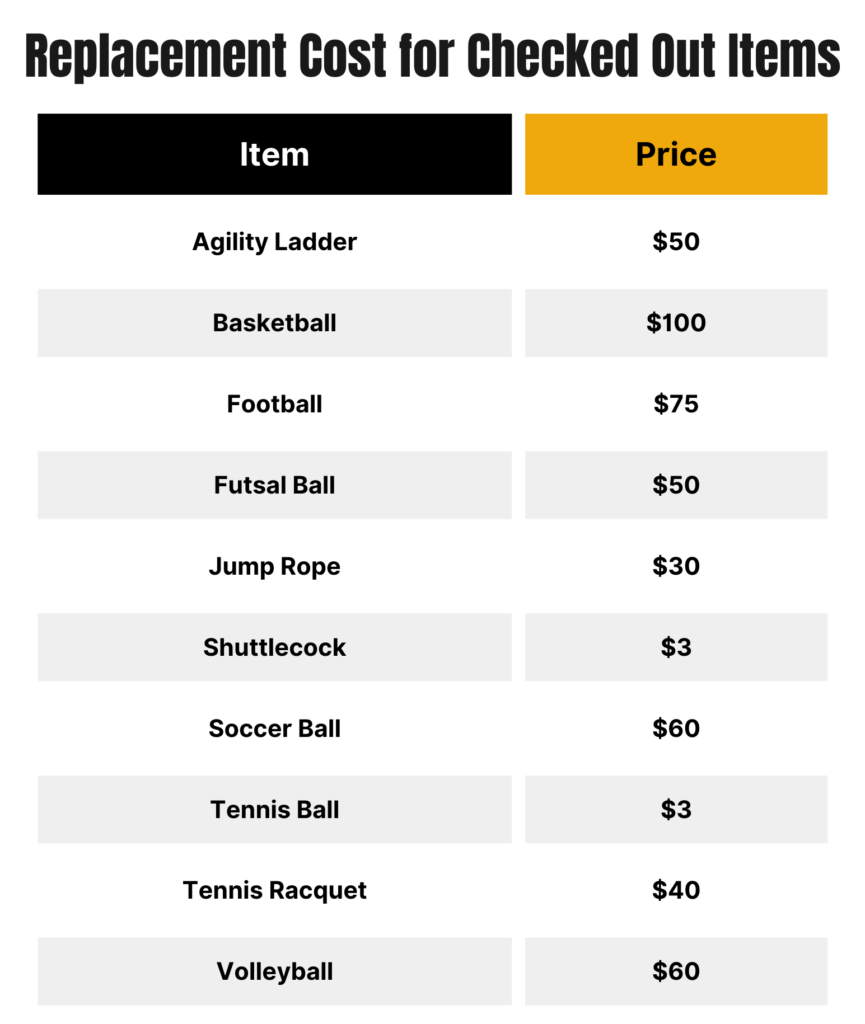 *All items are free to checkout with UMBC ID, Patrons will be charged the amount listed above if the item is lost, stolen, or damaged*
Payment for these items must be done by Check made out to "UMBC" and submitted to Dominic French frenchd1@umbc.edu, RAC 250, or we will bill your student account.
Overnight equipment rentals are available for special events. To rent equipment overnight, please complete the attached Equipment Request Form a minimum of three days in advance, along with a copy of your Black & Gold or Red ID card and submit to Dominic French in RAC 250 or Gary Wohlstetter in RAC 247.