Club Sports #GETACTIVE on Campus and in the Community!
Our Club Sports take great pride in their many successes, They also take great pride in taking time out from their busy schedules to give back to the community. The club Sports programs adhere to the following four pillars: Education, Community Service, Fundraising, and Leadership. These four pillars are not separate entities, but rather a combination of moving parts working in sync to achieve the goals of improving oneself and the surrounding community.
A Club Sports goal is to provide opportunities to play a wide variety of sports at a competitive level throughout a student-athlete's collegiate career. Club Sport athletes, in turn, spread the word of their sport throughout the community by fundraising, student-run events, community service, and engagement with campus members.
UMBC Partners with Salvation Army's Angel Tree Program for Second Consecutive Holiday Season
Baltimore, MD., December 12, 2018 
Led by the athletics, club sports, and recreation programs, UMBC partnered with The Salvation Army's Angel Tree Program to bring holiday joy to Baltimore-area children.
The 2018 Angel Tree program, sponsored locally by WBAL-TV, provides new clothing and toys for children of families in need during the holiday season.
The following groups participated in this year's program: UMBC's 23-team club sports program, UMBC Recreation, Retriever varsity women's lacrosse, and volleyball, Retriever Athletics full-time staff, The Oak View Group (management group of The UMBC Event Center), UMBC Division of Student Affairs and the UMBC President's Office.
The student groups – club sports programs, UMBC Recreation program, and the two varsity teams – each received one "angel", a child ranging in age from 18 months to 11 years old and the programs were responsible for procuring gifts for those children. The teams raised $1,500.00 in toys and clothes for those 27 angels.
In a new endeavor, the other groups listed above adopted 14 families and raised over $4,200.00 in food, toys, and clothes for those families.
In its second year of working with the program, UMBC donated over $5,700.00, more than triple the amount that was raised in 2017. Kristen Alexander, assistant director, club sports, coordinated UMBC's campus efforts.
***
The Salvation Army's Angel Tree program provides new clothing and toys for children of families in need through the support of donors like you. Found in local malls, companies, and churches, Angel Trees are decorated with numbered paper angel tags with the first name, age, and gender of a child in need of gifts. Contributors remove one or more tags from the tree and purchase appropriate gifts for the child or children described on the tags.
Once a child has been registered as an "Angel," The Salvation Army makes a promise to provide Christmas for that child. This promise includes a variety of gifts for each child. In order to accomplish this, The Salvation Army depends on the generosity of individual donors, corporations, and organizations. Last year, hundreds of companies, organizations, and individuals helped fulfill the gift requests of more than 6,000 local children who would otherwise have not had gifts at Christmas."
For additional information, please visit http://salvationarmyaustin.org/programs-that-help/angel-tree/
UMBC Equestrian partners with Gentle Giants Draft Horse Rescue
Mt. Airy, MD., November 19, 2018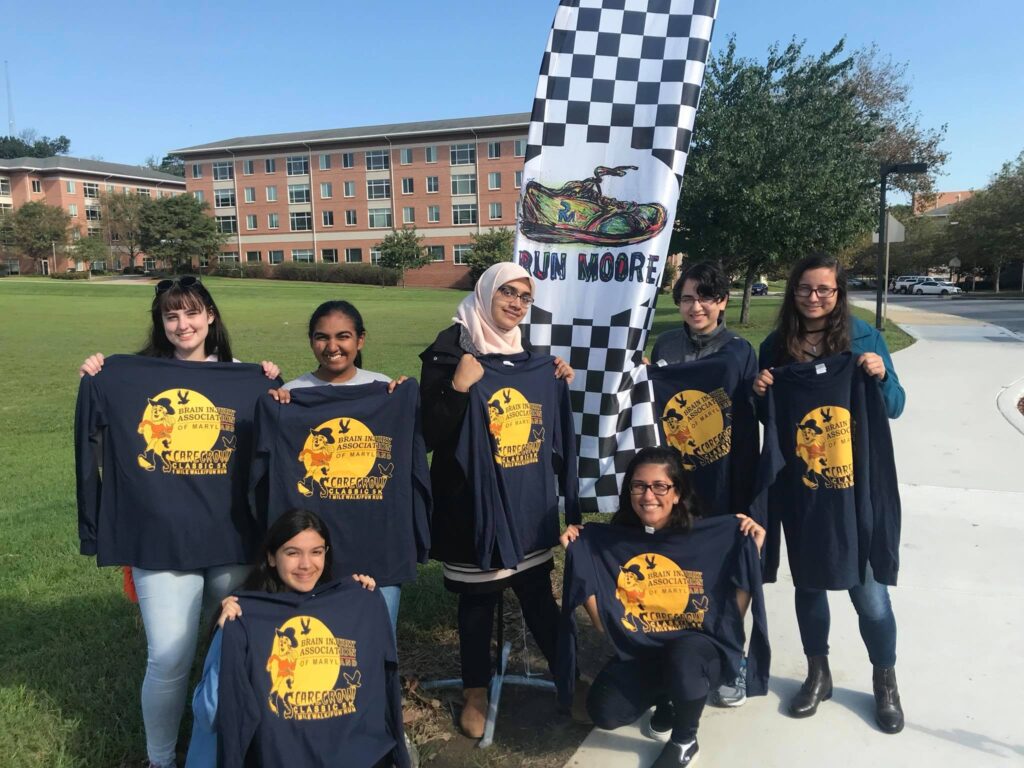 UMBC Equestrian partners with B.I.A.M.D. at 2018 Scarecrow Classic Run/Walk
Catonsville, MD., October 1, 2018
UMBC Men's Rugby cleans up local parks as part of their yearly community service day
Catonsville, MD., October 25, 2017
UMBC Men's Ice Hockey partners with B.I.A.M.D. at 2017 Scarecrow Classic Run/Walk
Catonsville, MD., October 19, 2017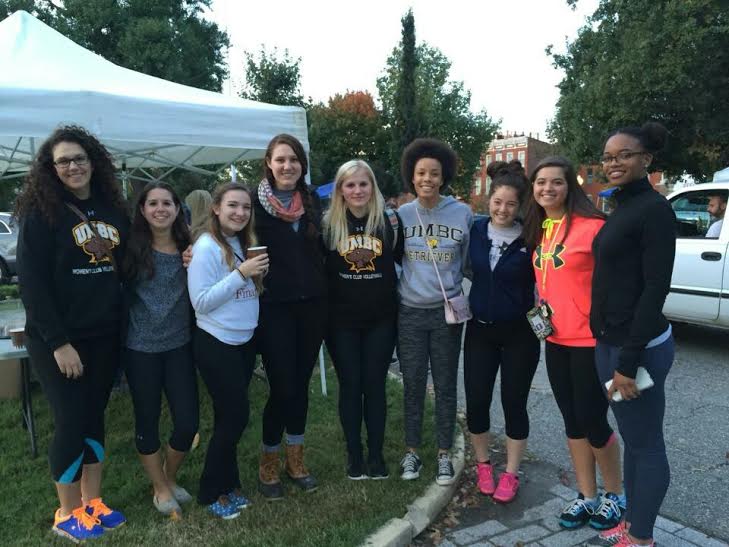 UMBC Women's Volleyball partners with BARCS at local festival
Baltimore, MD., October 15, 2015