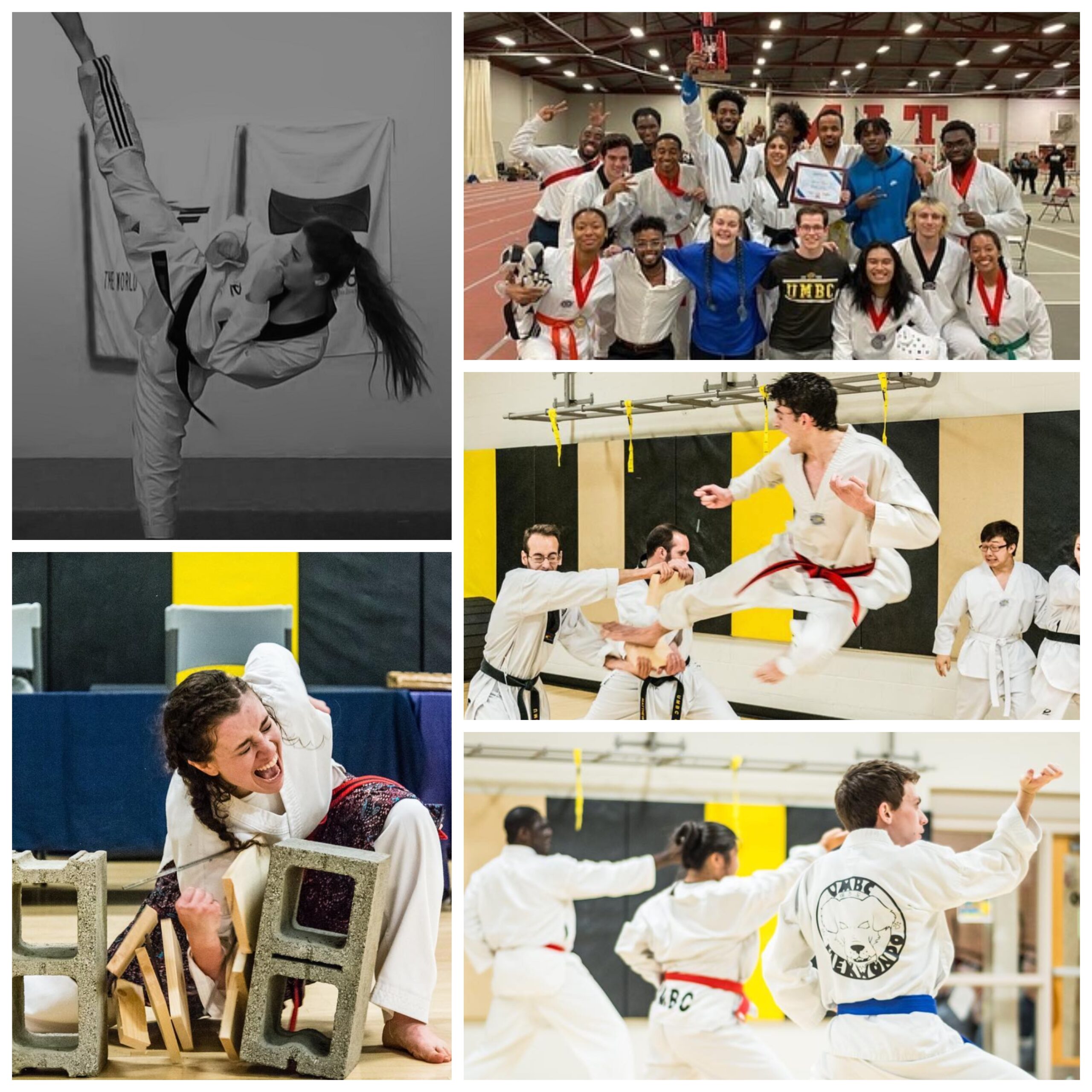 The Way of the Foot and the Fist
The UMBC Tae Kwon Do Club is a free student organization where you can learn the Korean martial art of Tae Kwon Do. Our students are taught in the style of the World Tae Kwon Do Federation (W.T.F.). Our purpose is to become more aware of one's mental and physical potential and to develop the attributes of dignity, self-respect, honor, and humility. We practice several times a week, meeting to develop our martial arts skills along with simple conditioning. We have everyone from freshman to graduate students who come to train with us ranging from white belt to even fourth-degree black belts. Using these skills we participate in tournaments such as those hosted at Princeton, MIT, and Cornell. Here we do our best to bring back trophies and medals, fighting hard in both sparring and forms." as a second paragraph below "The Way of the Foot and the Fist".
Watch our Highlights!
Facebook:  UMBC Taekwondo
Instagram:  @umbctkd
Contact Tae Kwon Do Club: umbctaekwondo@umbc.edu
President: Jamal Collins
Vice President: Jesse Alkon
Treasurer: Isabelle Person
Secretary: Kim Christian
Head Coach: Alpha Academy
Practice Times & Locations:
Monday: 7pm-8:30pm  RAC Arena
Tuesday/Thursday: 7pm-8:30pm  RAC Fitness Studio 130
Wednesday: 8:30pm-10:00pm  RAC Fitness Studio 130
There is nothing to show at this time.