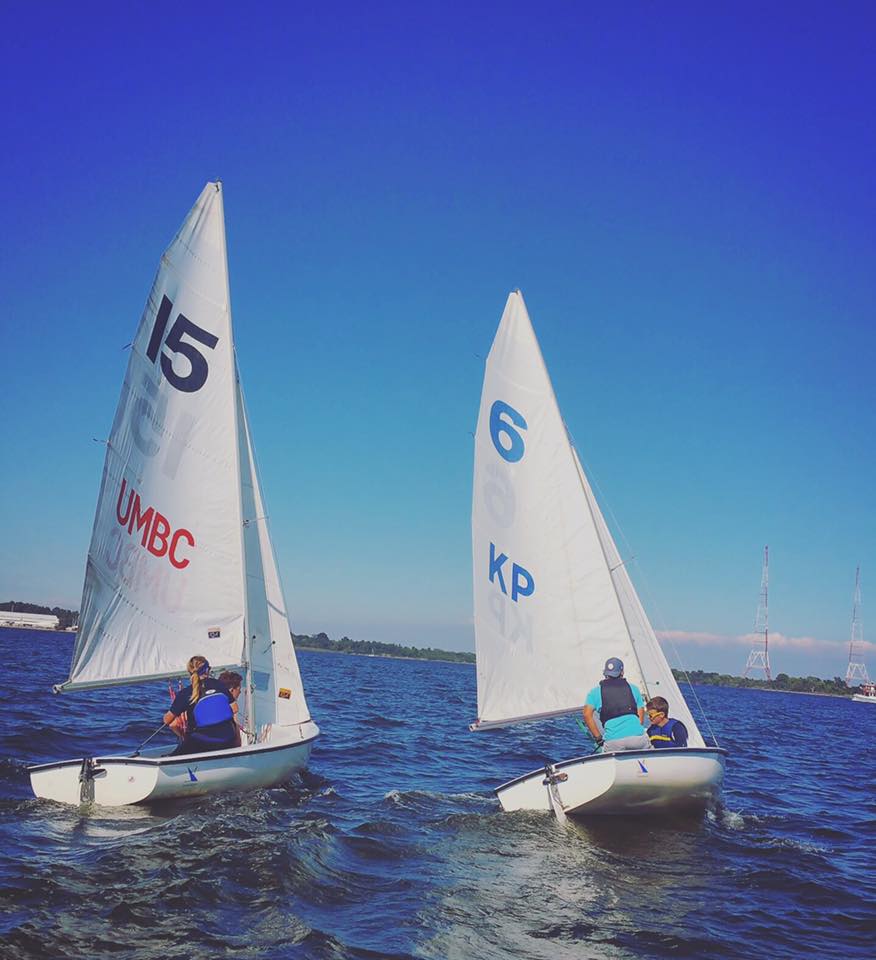 Throughout our history we have promoted the sport of sailing both by teaching and competing. As a member of ICSA, we compete against many nationally ranked varsity teams.The majority of our members had little or no sailing experience before they came to UMBC. If you give us your time and commitment, we can teach you how to sail. Not sure if you want to sail? Feel free to contact any of officers to come learn and practice with us. Sail fast!
Website: UMBC Sailing
Website: UMBC Sailing
Instagram: umbc_sailing
Facebook: UMBC Sailing Team
Contact Sailing Club: umbcsailingteam@gmail.com
Officer Contact Info
President/Captain: Lars Sobieski
Vice President: Madeline Orr
Secretary: Aren Warner
Treasurer: Zachary Vance
Upcoming Sailing Events
There is nothing to show at this time.