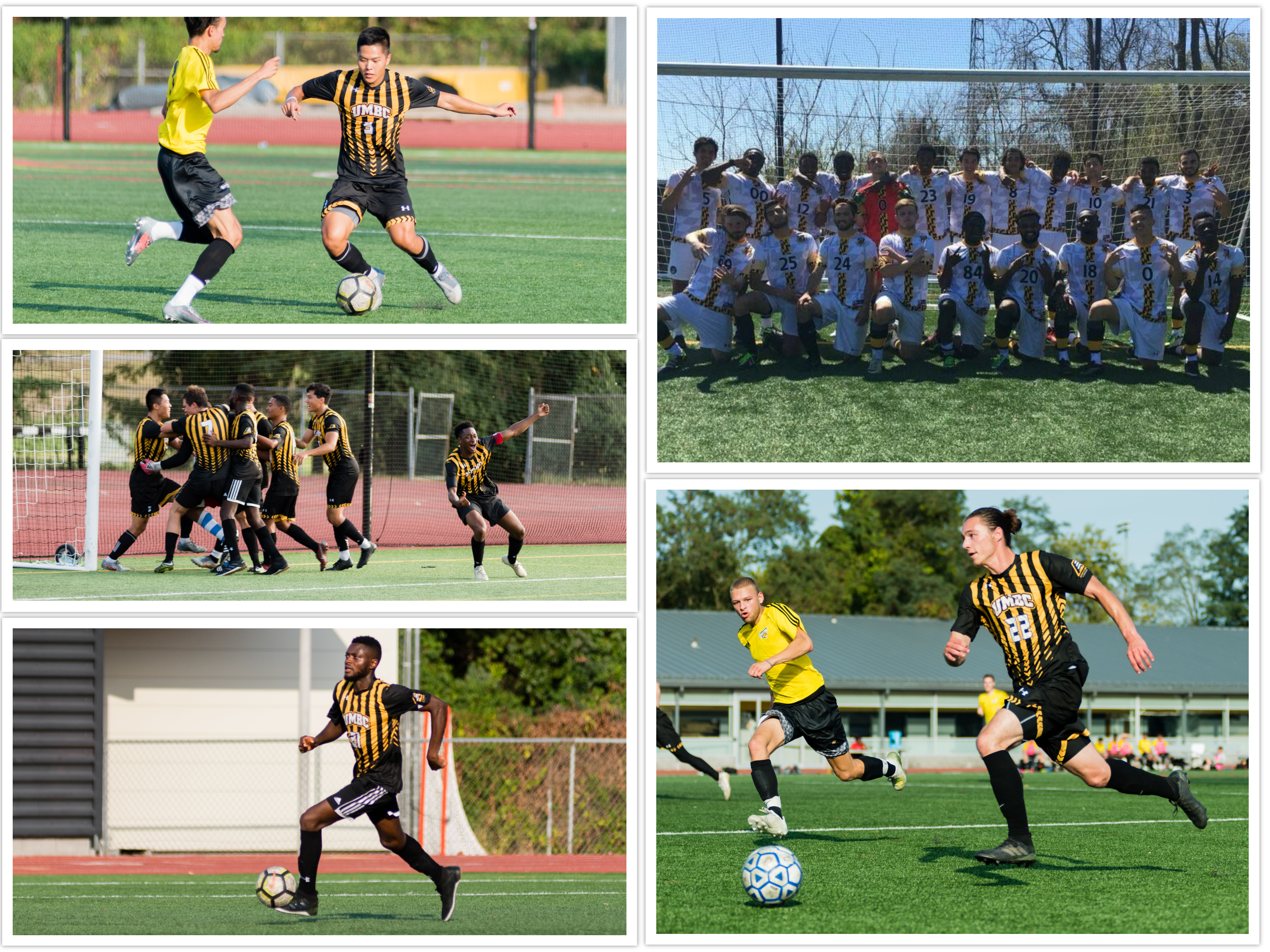 About Us
Club soccer is the "second" team program for UMBC.  Unlike the varsity D1 program here at UMBC, we are only open to current UMBC students and do not go out recruiting for other players or give out scholarships.
Tryouts:
We hold tryouts every semester where any UMBC student is more than welcome to attend with a chance to make the team for that given school year.  If you're unable to make the team that one tryout, you are always welcome to try again when another tryout arises.
Trainings and Matches:
We train three times a week, in the evenings, and have weekly matches on the weekends throughout the semester.  These matches are against other college club soccer teams in the nearby area from Virginia to New York.  We will also try to attend at least one tournament a year if our budget allows.
Our Goal!
UMBC Men's Club Soccer is a tightly knit group of guys with a sole mission, to win and to win big, Nationals.  We take the love for the game very seriously each and every day we step out onto the pitch from which we all grew up on.  Off the field we have a great time together as a team whether that be grabbing food from DHall or spreading word of a fundraiser we're supporting.  If you have love for the game of futbol (soccer), making some great friends, and overall having a break from the stressful aspects of college, club soccer might be the right thing for you!
Social Media
Linktree: All Men's Club Soccer Links
Promotional Website: Men's Club Soccer
Instagram: @umbcclubsoccer
Contact Us
Contact Men's Soccer Club: umbcmenssoccer@umbc.edu
Coach: Andrew Ward
Officers
President: Viktor Struck 
Vice President: Jordan Alleyne
         Treasurer: Dominic Booth 
Practice Times & Locations:
Fall 2023
Mondays – 7:00pm to 8:30pm
Wednesdays – 7:00pm to 8:30pm
Fridays – 7:00pm to 9:00pm
All trainings are on the UMBC Stadium Turf field which is to the right of the Chesapeake Insurance Arena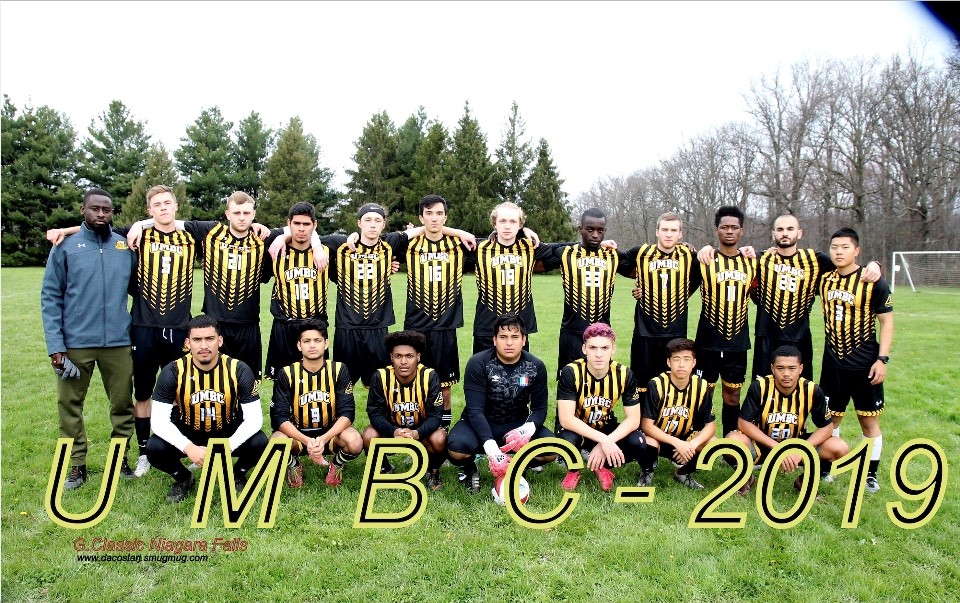 This past May of 2019, UMBC Men's Club Soccer team competed in the International Gorges Classic Soccer Tournament in Niagara Falls, NY. The UMBC Men's Soccer Club team competed against 16 other travel teams from the New York Region and Canada, and was a top-4 team in this international tournament. The growth of the program in the last 3 years has been exponential. UMBC Men's club soccer has continued to grow and challenge itself with every season. The growth is present with the quality of players and the executive board that supports the team's growth. With the upcoming season starting this upcoming fall, the team believes in their ability to win Regionals and make a run for the national title. For more, click on the link for "IN THE NEWS" above.
There is nothing to show at this time.